Adult bouncy castle with a very bright and colourful Jungle design.  The castle is regularly used at Weddings and community events.
Get ready for the catch up parties in 2021 – ready to hire out.
These photos were taken on a hire 29th August 2020.
Suitable for adults or children.  PIPA tested until August 2021.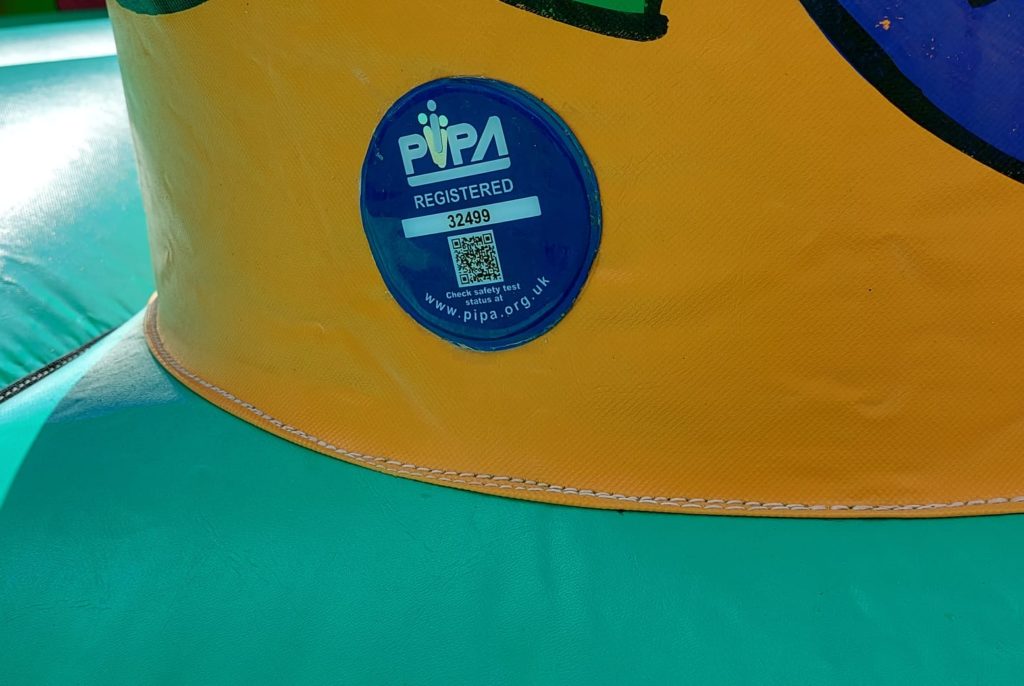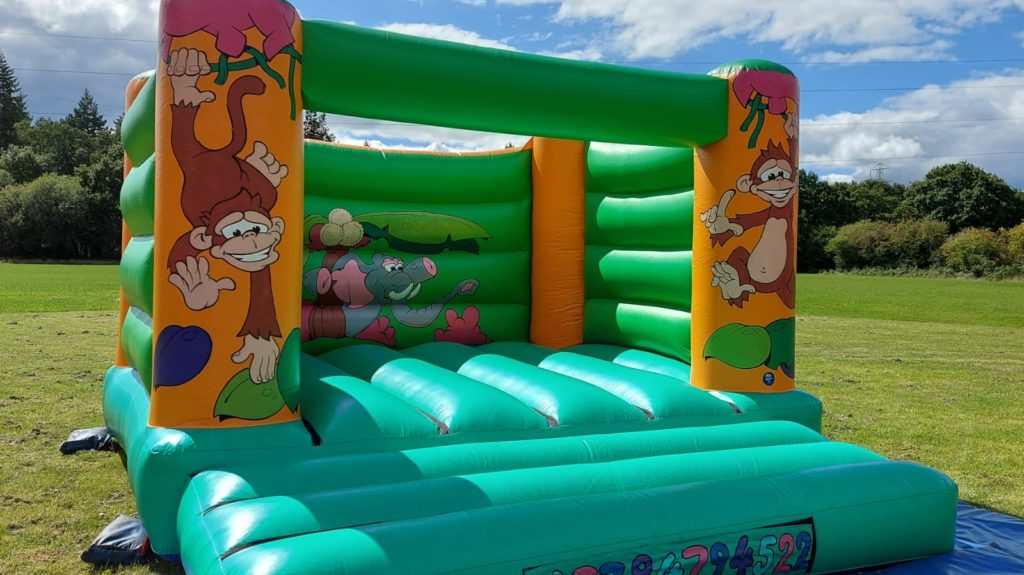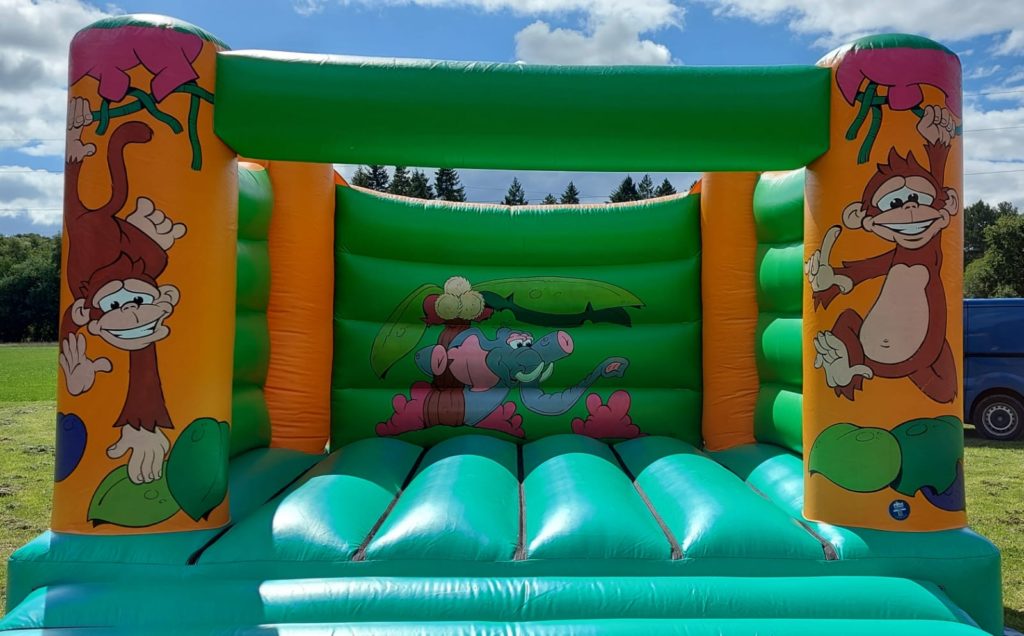 This is a commercial bouncy castle which is in excellent condition and clean.
All my castles are well looked after and are never packed away wet (they don't go out if the weather is poor).
One lady owner (sounds like a car!!)
5m x 4.2m x 2.9m – Also fits in most village halls.
The telephone number is only attached by velcro – easily used without or replace with your own number.
The castle is a good quality and very heavy duty – made in the UK.
Manufacturer – Bulldog Inflatables Ltd
PIPA Test – 32499
I charge £135 for the hire of this item – you will recover the money very quickly.
For sale at £800 
Includes castle and Gibbons 1.5hp fan (black box).
Phone to view (only on a dry day) – 07784 794522